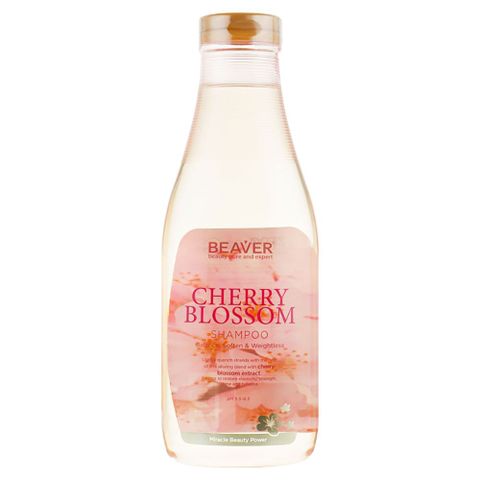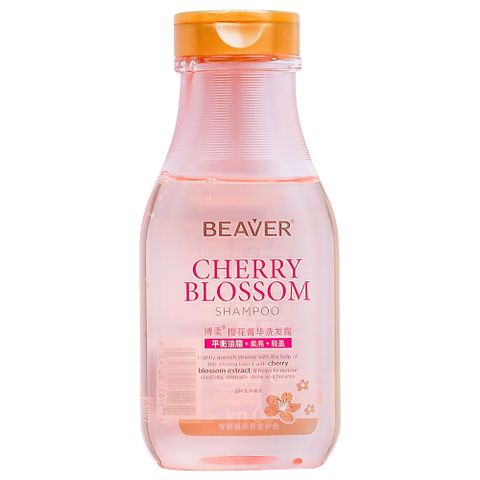 Beaver Cherry Blossom Zero SLS Shampoo
Beaver Cherry Blossom Shampoo features an innovative formula, infused with cherry blossom extracts. This weightless shampoo balances and energizes the scalp and fortifies roots of the hair while restoring strength, density and vitality to hair. Specially formulated for greasy hair. Modern biotechnology combined with low temperature digital extracting technology repairs damaged hair follicles. Removes excess sebum and balances scalp oil-water percentage. Moisturizes hair with an alluring blend of cherry blossom extract. Has a mild fragrance of cherry blossoms.
Rich in flanoids found in sakura leaves. 
Produced with antioxidant sunscreen formula and shining hair colour protection technology. 
Does not contain sodium lauryl sulphate. 
Both moisturises and detangles. 
Hair without adding extra weight making it perfect for those looking to thicken fine or limp hair. 
Helps to restore elasticity strength shine and balance. 
Removes excessive lies in the hair, balances the scalp and repairs damaged hair follicles. 
Refreshes with its floral fragrance. 
Comes with 730ml & 40ml packing.
We recommend the use of Cherry Blossom Conditioner together with the shampoo for improved colour protection, increased moisture and added shine.
Shampoo used alone can be used as a volume providing shampoo not so much a hydrating shampoo.
Ingredients as indicated on Shampoo bottle (pH 5.5 ~ 6.5):
Water (Aqua/Eau), Ammonium Laureth Sulfate, Cocamidopropyl Betaine, Cocomide MEA, Prunus Speciosa Flower Extrac, Chenopodium Quinoe Seed Extract, Polyglyceryl-10 Oleate, Caprylic / Capric Glycerides Polyglyceryl-10 Esters, Sodium Chloride, Parfum, Allantoin, Sodium Lauroyl Glutamate, Sodium Lauroyl Sarcosinate, Polyquaternium-22, Polyquaternium-10, Tetrasodium EDTA, Acrylamidopropyltrimonium, Chloride / Acrylamide Copolymer, Citric Acid, Panthenol, DMDM Hydantoin, Phenoxyethanol