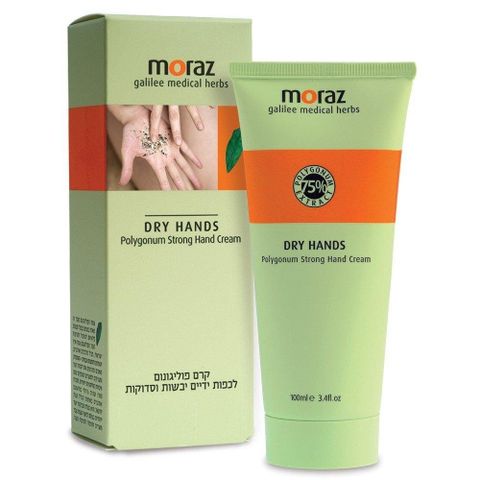 Moraz Galilee Medical Herbs Polygonum Strong Hand Cream 100ml
Moraz Strong Hand Cream contains 75% Polygonum extracts. If other handcreams leave your skin still feeling itchy, trust that this will ensure your hands will never itch due to dryness again. Tested and proven! Approved by Israel Diabetics Association. Made in Israel.
Moraz Polygonum Strong Hand Cream is made up of a combination of natural ingredient and herbs taken from the Galilee to ensure that your hands always remain smooth and nourished. The primary ingredient, Polygonum is a plant rich in vitamins and antioxidants that can be found throughout Israel and is widely known for its healing properties.