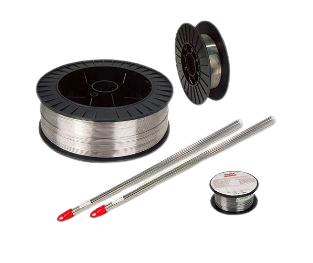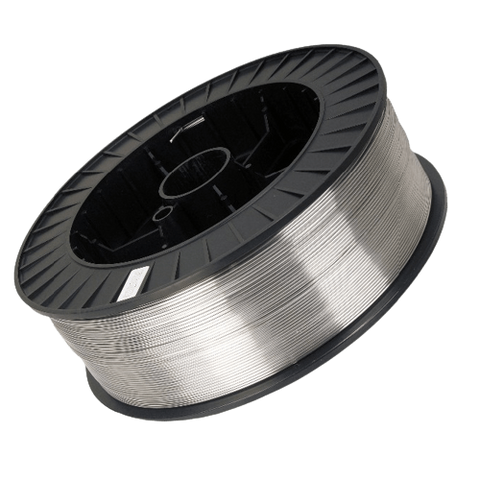 Xinrui Aluminium Flux Cored Brazing Alloy
Alloy filled with non-corrosive & high activity flux. Excellent wettability and spreading ability. Anti-corrosive, environment friendly and RoHS compliant. Designed for manufacturers of heat exchangers, automobile and air-conditioning parts. Available in rod, spool and ring forms.
Flux-cored wire XR-FC0215 brings a new technology for CU-AL brazing in refrigeration, air-condition and electric apparatus industry. This type of material is very suitable for brazing copper plate (wire) to aluminium plate (wire). Flux-cored wire XR-FC22S filled with the non-corrosive cesium based flux, applied for copper tube to aluminium tube inrefrigerator & air-condition industry.
| Brazing Alloy | Type | Composition | | Melting Range |
| --- | --- | --- | --- | --- |
| | | Alloy | Flux | ('C) |
| CU-AL Flux-cored Brazing Wire | XR-FC0215 | ZN,AL, Others | KCsAIF 15% - 20% | 420 - 480 |
| | XR-FC22S | ZN,AL, Others | KCsAIF 15% - 20% | 420 - 480 |
| CUI-AL Solid Brazing Wire | XR-BW200 | ZN,AL, Others | - | 380 - 420 |
| CU-AL Brazing Flux | FS312C | - | KCsAIF | 450-480 |