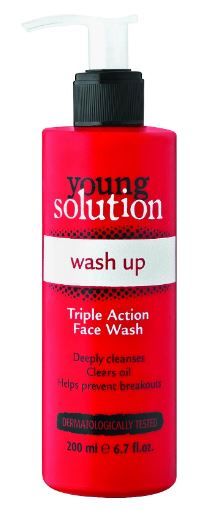 Young Solution Triple Action Face Wash 200ml
YS Triple Action Face Wash is step No. 1 in the YS regime. This cleanser helps prevent breakouts by deeply cleansing removing oil on skin's surface. Use YS Tone down after cleansing for superior care. Young Solution is a skincare brand that offers products specifically formulated and designed to target the problems faced by teens and young adults all over the world. It promises oil-free, spot-free skin in no time at all.
Young solution wash up triple action face wash 200ml works on three levels to give you clearer skin: it deep cleans, helps remove excess oils and keeps break-outs under control. Wash Up Triple Action Face Wash should be Step 1 in your daily skincare routine. Wet your face with warm water then lather onto your face & lightly message it in with your finger tips. Rinse off and pat your face dry with a soft towel. Next you've got to Tone Down and Take Control.